Pamper your hands with Aluril's Hand Therapy Cream. Its special blend of soothing natural ingredients will give dry, irritated skin the love it deserves – elbows and feet too! You'll be saying goodbye to roughness and hello to nourishing moisture, vitamins, and nutrients. Take good care of yourself - starting with your beautiful hands.
Regular price
Sale price
$24.95 USD
Unit price
per
Sale
View full details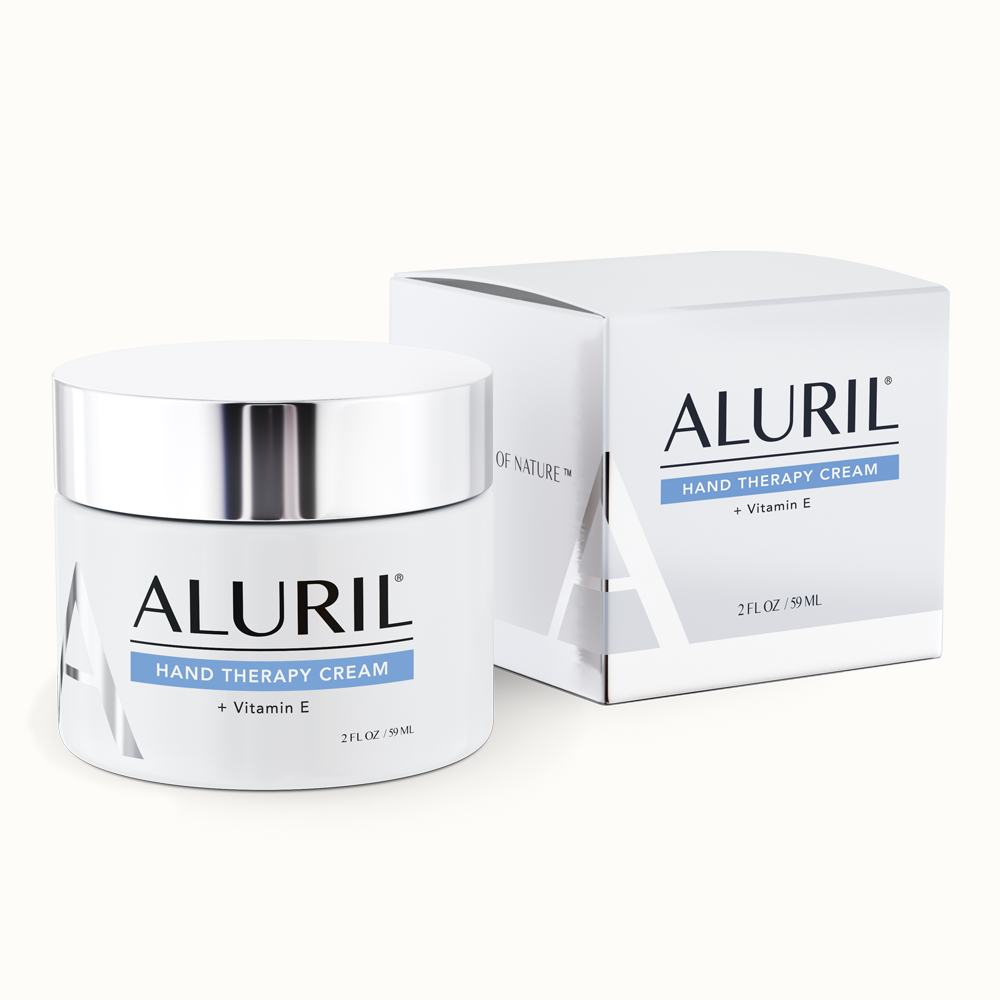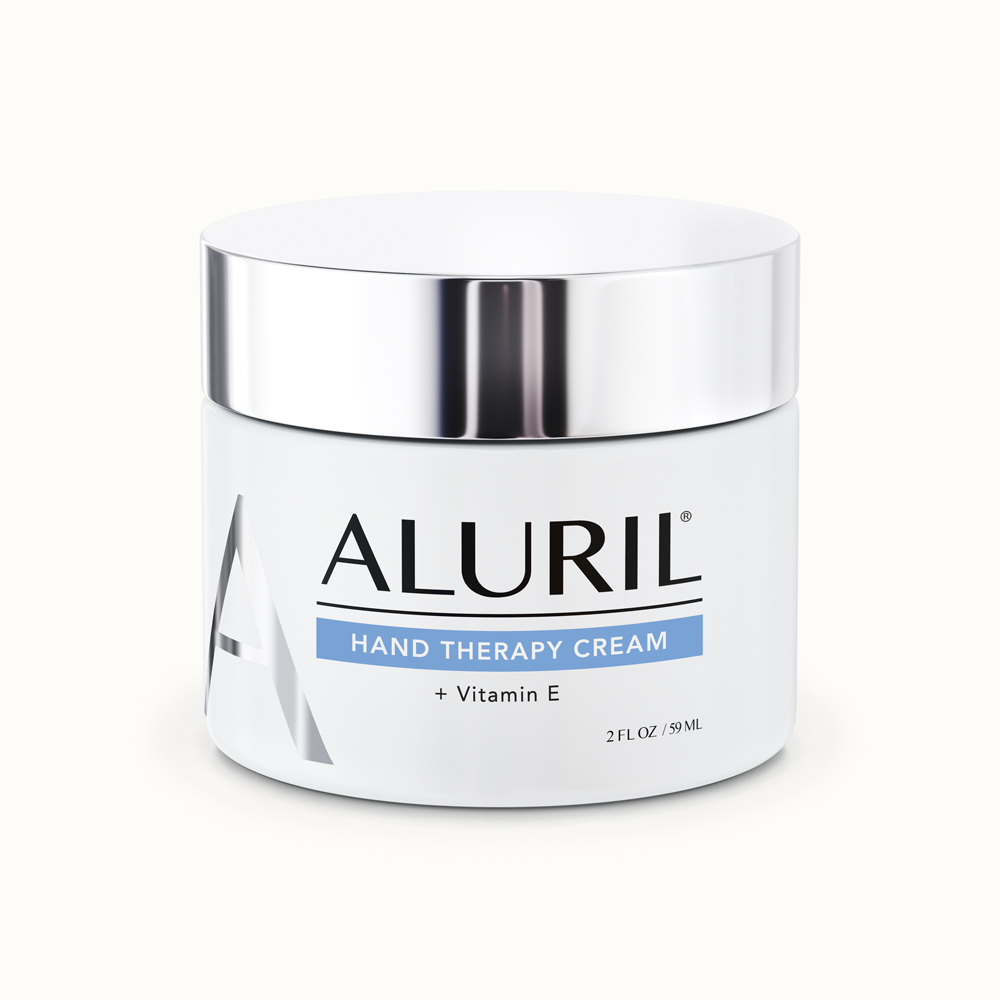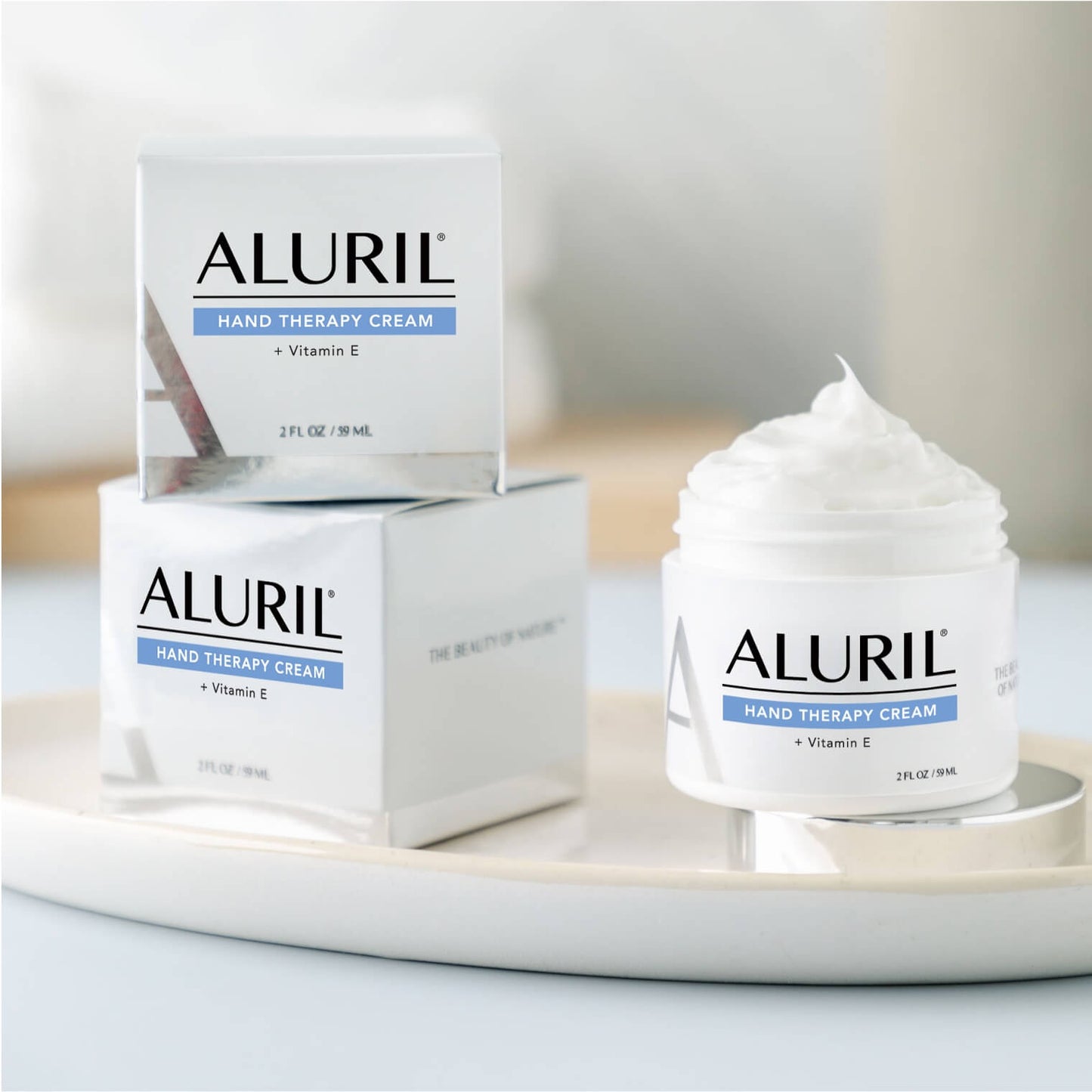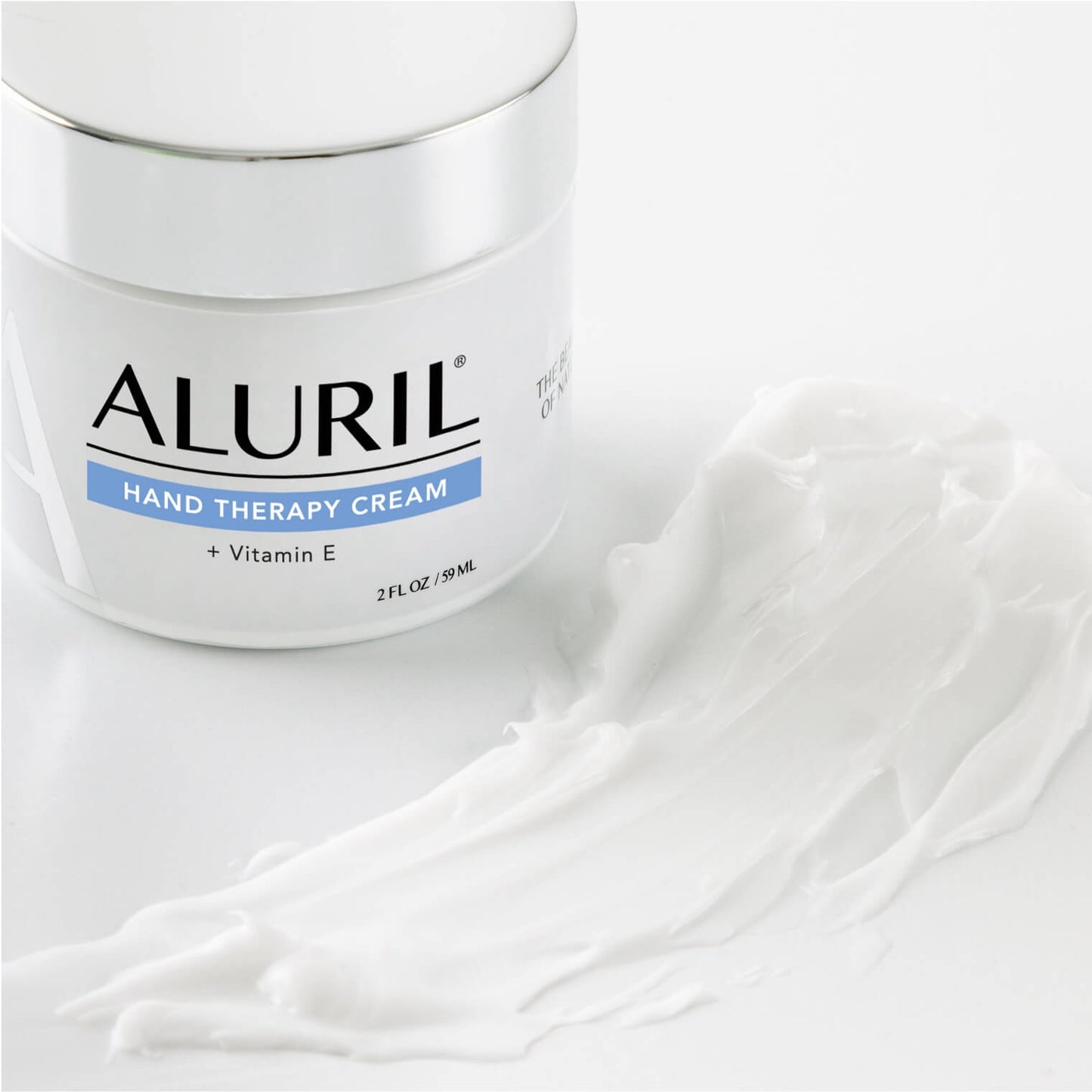 NATURALLY GOOD
Daily acts of self-love to revitalize
your skin and create an instant and lasting health for your skin. And self.
NATURALLY CLEAN
Paraben-free, cruelty-free, and artificial-
fragrance free products that your skin
will surely love.
NATURALLY SAFE
Natural and organic ingredients
that are gentle for all skin types,
even stressed, sensitive skin.
NATURALLY BEAUTIFUL
Skin-improving formulas that
nourish, protect, and restore the
natural beauty of your skin.
Love Your Hands
NO MORE ROUGH, DRY SKIN
Our wonderful hands are often stressed and just plain tired. So, it's time to show a little love and gratitude for their selfless dedication to our happy life. Aluril's Hand Therapy Cream is ready to help restore hand beauty with essential moisture and nutrients – helping you to say goodbye to dry, stressed skin.

Every dollop of this beauty treatment pampers your hands with the finest ingredients, including Organic Aloe which deeply hydrates and provides anti-inflammatory and healing properties that enhances the natural healing process of the skin.

Safflower Oil provides essential fatty acids that deeply moisturize dry skin and help reduce redness and swelling. Vitamin E's antioxidant properties help protect and repair dry stressed skin - while Organic Gotu Kola and Wild Geranium penetrate deep and deliver essential nutrients that help soothe and heal your skin.
Your Skincare Routine
HOW TO MAKE IT PART OF A GREAT DAY
Providing essential moisture and nutrients before your hands begin their busy day is the best way to protect your skin and keep your hands looking young and beautiful.

And night, or while you sleep, is the ideal time for your skin to heal and repair – precious uninterrupted hours of rest without the stress and distractions of the day.

Apply the cream morning, night, and any other time of the day to your clean, dry hands. Our Hand Therapy Cream is whipped with a generous consistency, so we recommend that you start with a small dollop, allow it to absorb, and then re-apply as needed.

Get ready to love and admire your soft, beautiful hands! And don't forget to show a little extra love to your feet and elbows – they'll love it too!
NATURE'S FINEST VITAMINS, MINERALS & BOTANICALS
Safflower Oil
Hydrates dry or acne-prone skin while soothing irritation and inflammation.
Wild Geranium
Reduces inflammation, promotes healing and regeneration of skin cells, and helps tighten and tone skin for a more youthful complexion.
Gotu Kola
Helps reduce signs of aging, calms inflammation, supports collagen production, and improves circulation to stimulate new cell growth.
Vitamin E
A powerful antioxidant, vitamin E works to slow the skin's aging process by helping to reduce skin damage caused from free radicals.
Our 365 Days Guarantee
WE FOLLOW THE GOLDEN RULE
Your 100% Total Satisfaction is our Guarantee to You!

We believe in our products unconditionally. So much that we offer an unconditional money-back guarantee if for any reason you're unsatisfied with your product. No questions asked – even if you return an empty bottle. Simply return the product within 365 days of purchase.

Our reason? We're so confident about all the amazing, natural ingredients and skin-loving benefits our products deliver that we know you'll love them as much as we do. Try them risk-free today. Your skin will thank you for it.
NOURISH, PROTECT, RESTORE YOUR NATURAL BEAUTY
HAPPY, HEALTH SKIN
Looking after your skin is a daily act of self-love. Nourish, protect and restore the natural beauty of your skin with high quality and cruelty-free ingredients.
LOOK & FEEL AMAZING
Shrink insecurities, age spots and fine lines, while increasing happiness and enhancing your natural beauty. Feel confident and refreshed.
CONFIDENTLY CLEAN
Aluril ingredients are gentle, natural, organic and 100% toxin-free. We never use artificial dyes or synthetic fragrances. Zero compromise!
Naturally Clean Ingredients
LOVE AND PAMPER YOUR BEAUTIFUL SKIN
SKIN-NOURISHING BLENDS
Infused with highly skin-nurturing ingredients that protect and restore sessential oils and vitamins - for a healthy happy skin.
ANTIOXIDANT RICH
Loaded with nature's most powerful antioxidants that help protect against environmental damage and restore stressed skin.
NO FILLER INGREDIENTS
We embrace the beauty of nature in every product. Just clean, natural ingredients that do good for your skin and the planet.
BASED ON RESEARCH
over 30 years of bioscientific experience applying knowledge to products that enhance the beauty of your skin.
LOVE YOURSELF, LOVE YOUR SKIN